BOUNCE TICKETS AND PRICES
We've got great rates and awesome ticket types to suit everyone! Whether you're booking a junior jumper ticket, an extended session or want to save as a group of four, find the ticket option below that's best value for you.
Prices displayed are for BOUNCE Inc Fourways Mall, Menlyn Maine and Cornubia Mall.
BOUNCE Inc follows the Public and Private School Holiday Calendar that has been set out. To view the Holiday dates for 2022, click here.
Off-peak rates apply during the school term.

Peak rates for Fourways Mall applies during public and private school holidays (3 and 4 term Private Schools holidays applies).

Peak rates for Menlyn Maine and Cornubia Mall applies during public school holidays. Private school holidays are not included. 

Peak rates are also applied during weekends and public holidays.
T&C's Apply. E&OE
Prices exclude BOUNCE grip socks which must be worn for every session.
They're yours to buy and keep for R35.00 per pair.
JUNIOR JUMPER
Jumpers under the height of 125cm
1 Jumper – 1 Hour
OFF PEAK RATES (MON-FRI DURING THE SCHOOL TERM)
PEAK RATES (INCL SAT, PUBLIC & SCHOOL HOLIDAYS)
GENERAL ACCESS
Jumpers over 125cm in height
1 Jumper – 1 Hour
OFF PEAK RATES (MON-FRI DURING THE SCHOOL TERM)
PEAK RATES (INCL SAT, PUBLIC & SCHOOL HOLIDAYS)
STUDENT SESSION
Valid student cards are required to be presented at check-in.
1 Jumper – 1 Hour
OFF PEAK RATES (MONday-FRIday DURING THE SCHOOL TERM)
PEAK RATES (MON-THURS 4pm-7PM during school holidays)
AWESOME 4SOME
Any group of 4 jumpers
4 Jumpers – 2 Hours
OFF PEAK RATES (MON-FRI DURING THE SCHOOL TERM)
PEAK RATES (INCL SAT, PUBLIC & SCHOOL HOLIDAYS)
MEGA MANIA
2 hour jump session
1 Jumper – 2 Hours
OFF PEAK RATES (MON-FRI DURING THE SCHOOL TERM)
PEAK RATES (INCL SAT, PUBLIC & SCHOOL HOLIDAYS)
EPIC ALL DAY PASS
Stay for the day!
1 Jumper – All Day
OFF PEAK RATES (MON-FRI DURING THE SCHOOL TERM)
PEAK RATES (INCL SAT, PUBLIC & SCHOOL HOLIDAYS)
OFF PEAK RATES (MON-FRI DURING THE SCHOOL TERM)
R
80.00
per person online only
PEAK RATES (INCL SAT, PUBLIC & SCHOOL HOLIDAYS)
R
90.00
per person online only
JUNIOR JUMPER CNC
Climbers under the height of 125cm
1 Climber – 1 Hour
OFF PEAK RATES (MON-FRI DURING THE SCHOOL TERM)
R
70.00
FOURWAYS MALL ONLINE ONLY
PEAK RATES (INCL SAT, PUBLIC & SCHOOL HOLIDAYS)
R
80.00
FOURWAYS MALL ONLINE ONLY
GENERAL ACCESS CNC
Climbers over 125cm in height
1 Climber – 1 Hour
OFF PEAK RATES (MON-FRI DURING THE SCHOOL TERM)
R
90.00
FOURWAYS MALL ONLINE ONLY
PEAK RATES (INCL SAT, PUBLIC & SCHOOL HOLIDAYS)
R
120.00
FOURWAYS MALL ONLINE ONLY
STUDENT SESSION CNC
Valid student cards are required to be presented at check-in.
1 Climber – 1 Hour
OFF PEAK RATES (MONDAY-FRIDAY DURING THE SCHOOL TERM)
R
70.00
FOURWAYS MALL ONLINE ONLY
PEAK RATES (MON-THURS 4PM-7PM DURING SCHOOL HOLIDAYS)
R
90.00
FOURWAYS MALL ONLINE ONLY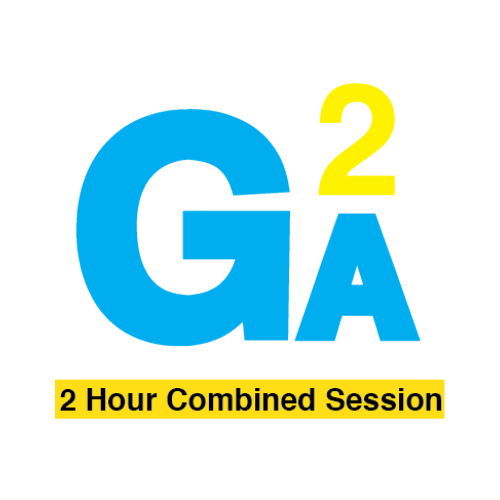 GENERAL ACCESS COMBO
Jumpers and Climbers over 125cm in height
1 Person – 1 Jump Hour & 1 Climbing Hour
OFF PEAK RATES (MON-FRI DURING THE SCHOOL TERM)
R
169.00
FOURWAYS MALL ONLINE ONLY
PEAK RATES (INCL SAT, PUBLIC & SCHOOL HOLIDAYS)
R
199.00
FOURWAYS MALL ONLINE ONLY
JUNIOR JUMPER COMBO
Jumpers and Climbers under the height of 125cm
1 Kid – 1 Jump Hour & 1 Climbing Hour
OFF PEAK RATES (MON-FRI DURING THE SCHOOL TERM)
R
120.00
FOURWAYS MALL ONLINE ONLY
PEAK RATES (INCL SAT, PUBLIC & SCHOOL HOLIDAYS)
R
140.00
FOURWAYS MALL ONLINE ONLY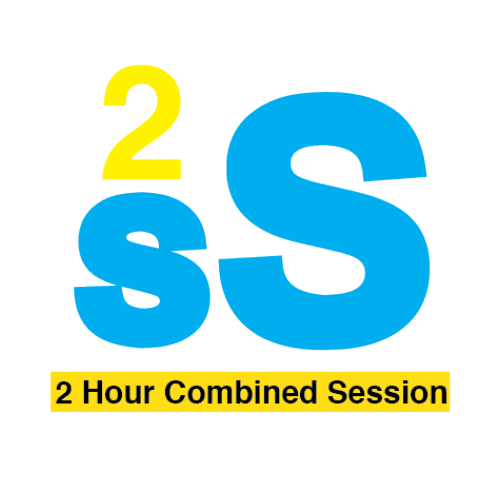 STUDENT SESSION COMBO
Valid student cards are required to be presented at check-in.
1 Student – 1 Jump Hour & 1 Climbing Hour
OFF PEAK RATES (MONDAY-FRIDAY DURING THE SCHOOL TERM)
R
120.00
FOURWAYS MALL ONLINE ONLY
PEAK RATES (MON-THURS 4PM-7PM DURING SCHOOL HOLIDAYS)
R
140.00
FOURWAYS MALL ONLINE ONLY
AWESOME 4SOME
Climb and Jump or just Climb as a group of 4.
4 People – 1 Jump Hour & 1 Climbing Hour
OFF PEAK RATES (MON-FRI DURING THE SCHOOL TERM)
R
640.00
FOURWAYS MALL ONLINE ONLY
PEAK RATES (INCL SAT, PUBLIC & SCHOOL HOLIDAYS)
R
699.00
FOURWAYS MALL ONLINE ONLY
OFF PEAK RATES (MON-FRI DURING THE SCHOOL TERM)
R
80.00
per person online only
PEAK RATES (INCL SAT, PUBLIC & SCHOOL HOLIDAYS)
R
90.00
per person online only